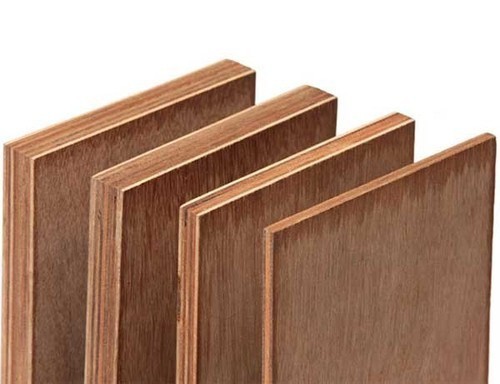 Product Description
We put forward a broad range of Hardwood BWR Grade Plywood that is manufactured in adherence with the set industry standards using advanced technology and optimum quality wood. Offered board has high strength, dimensional accuracy, smooth finish and attractive look. Moreover, this board is entirely termite free and wrap free owing to which it is used in manufacturing of furniture, decorative items and related wooden products. We offer this Hardwood BWR Grade Plywood to our esteemed clients in different shapes and sizes at highly competitive prices.
Apex Plywood makes both types (decorative commercial) and grades (exterior and interior) of block boards / battens, bonded with phenol formaldehyde resin. All three wood components of these block boards, namely face veneer, core veneer and core block are well matched. The wood planks are thoroughly seasoned in our ultra modern seasoning kiln and then cut with great precision to obtain battens with unmatched uniform thickness. These battens are systematically arranged and utmost care is taken to avoid any extra gap between the battens.

SALIENT FEATURES :-
Manufactuted in strict adherence to IS:303/89 (Plywood)
Bonded with superior grade MUF Synthetic resin Adhesive conforming to IS:848-1974,Making it Moisture Resistant.
Most economical choice where high thickness panels needed for greater bending resistance.
TECHNICAL DATA
BWR grade plywood IS: 303

Moisture content (%)

8-10%

Density

.85 gm/cc

Glue shear strength (N)

>1350

Water resistant test (N)

>1100

Mycological teat (N)

>1000

Water absorption/swelling

1%

Adhesion of plies

Excellent

Modulus of Elasticity (N/nm2)

Modulus of rupture (N/nm2)

Screw holding strength (N)

>1200

Preservative treatment

Veneers are treated

GLP is done

Finished panels are treated with preservatives
STANDARD THICKNESS :- Plywood: 4, 6, 9, 12, 16, 19, 25 mm

STANDARD SIZES :- 2.44 X 1.22, 2.14 X 1.22, 1.84 X 1.22, 1.54 X 1.22, 2.44 X 0.92, 2.14 X 0.92, 1.84 X 0.92, 1.54 X 0.92
Product Uses :- 


Ideal for all kind of interior and exterior applications viz. Furniture, Bedroom, Bathroom, and kitchen wood work, Doors, 

window, Paneling ,Railway Coaches, Partitions ,Booths & Pavilions, Bus, Truck bodies ,Flooring, False Ceilings etc.